My Interview Practice Instructions
Thank You For registering. We have partnered with MyInterviewPractice.com to offer you an online platform to take mock interviews.
Follow these steps to start taking your mock interviews:
Step 2: Complete the registration form on the right with your Eskew Consulting credentials. Use the email address you are using when corresponding with the Eskew team. If you submitted an input form on our site, use that email address.
Step 3: Once you log in you will have a notification on the top right of your screen letting you know that a custom interview has been shared with you. Click that notification.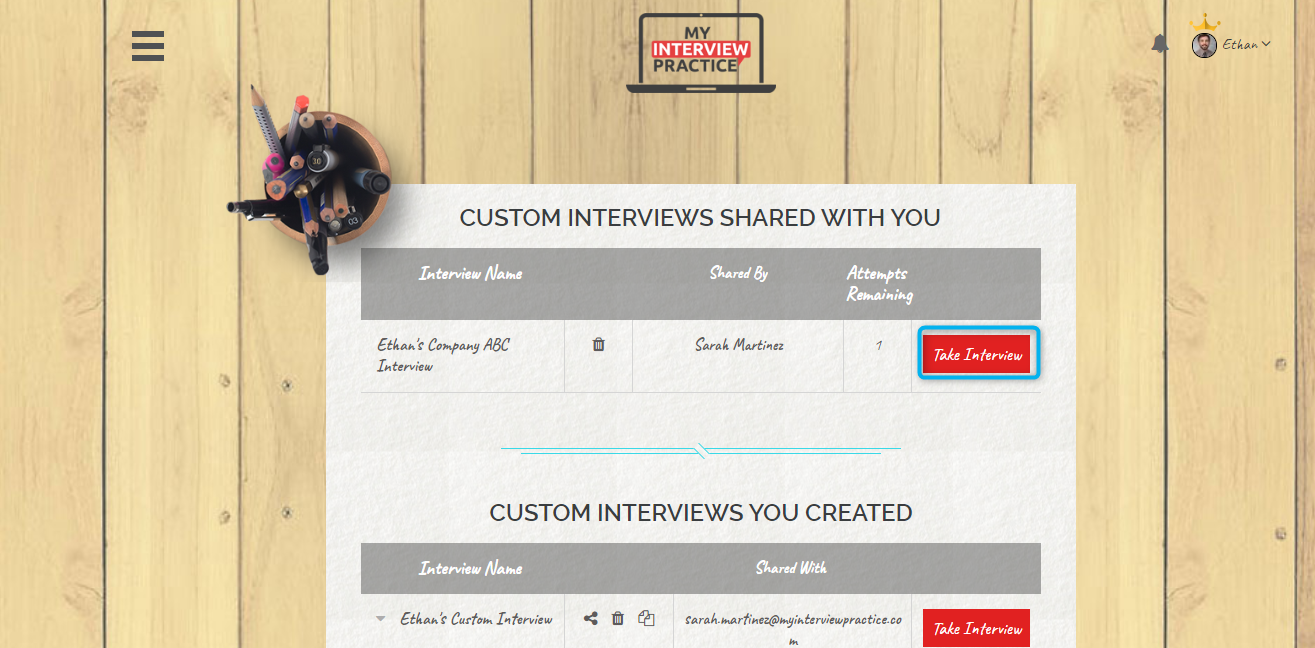 Step 4: On the custom interview page, click "Take Interview" next to the interviews that we have shared with you. This will take you into the Interview Simulator to take your mock interview.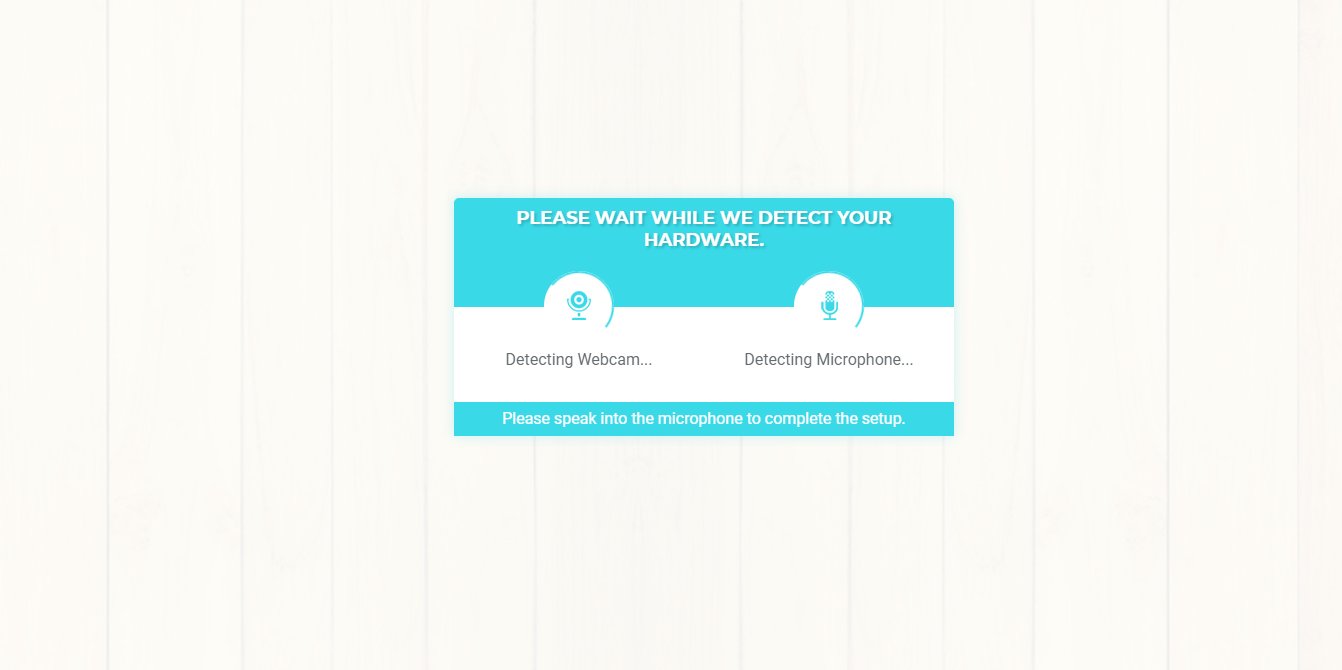 Step 5: This will take you to a page that automatically detects the computer's webcam and microphone. It will take a few seconds for the tool to recognize the hardware.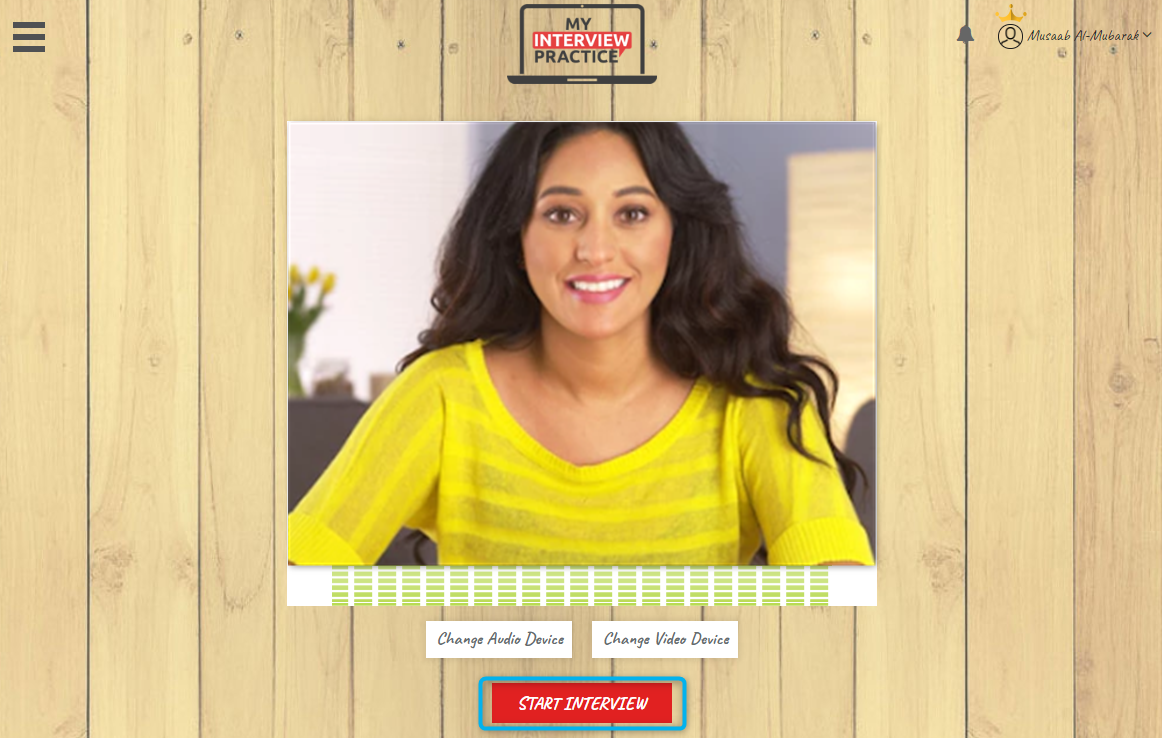 Step 6: Once the hardware is recognized, you can get situated for the interview. Make sure you're in a quiet environment with no distractions. When you're ready, hit the "Start Interview" button.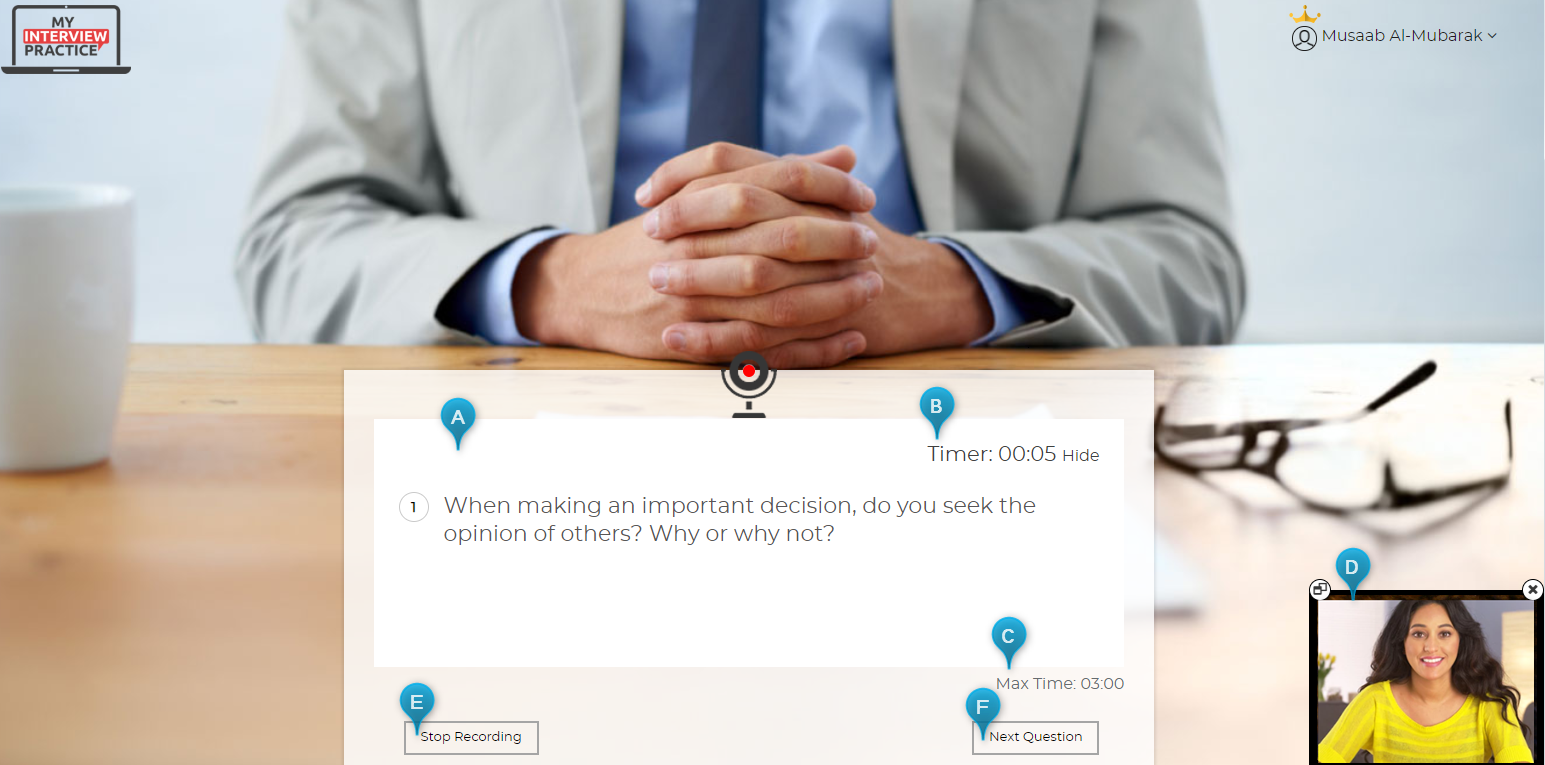 Step 7: As the interview starts, the tool's algorithm will populate the first question on the screen. Below are a few of your options in the Interview Simulator:
A. The countdown will give you time to read the question. Once the countdown is finished, the webcam automatically starts recording.
B. This is when the timer will start to let you know how much time has elapsed in the video recording. If you feel too much pressure from the timer, you can hide it.
C. The Max Time denoted here lets you know how much total time you have to record yourself for this particular question.
D. On the bottom right of the screen, you'll see your webcam's video recording. You can maximize the size of the video to see it better. Or you can hide the video altogether so it isn't a distraction while answering questions.
E. You can hit this "Stop Recording" button at any time to end the recording. After hitting that button you'll be able to play back your recording in the video box.
F. If you are satisfied with the video recording, you can move to the next question.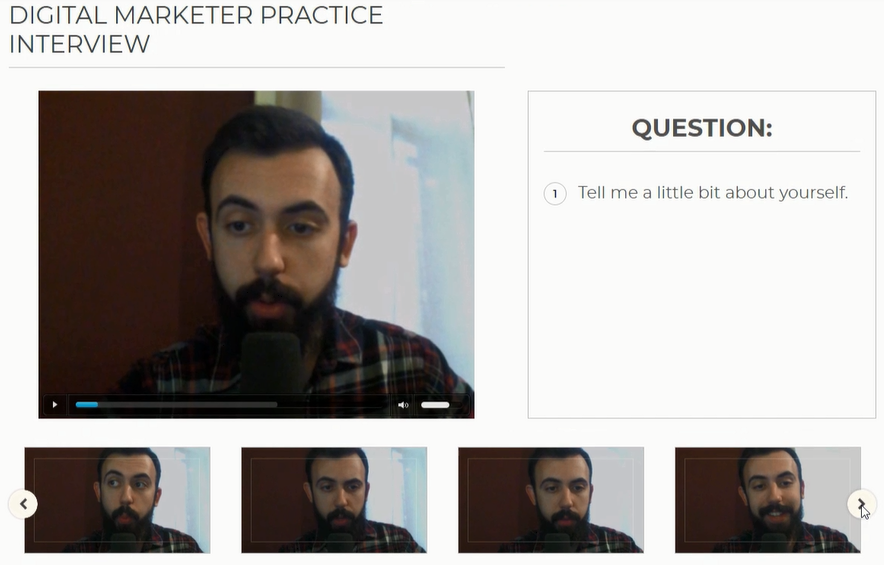 Step 8: Once you finish the interview, you'll be taken back to your Dashboard where you will see all of the interviews that you've taken. You can view your interview recording to see how you did.

Step 9: To share your interview you can click the share button. Then you can go to the "Share Within Your Organization" section and use the "Select A Colleague" drop down to select an administrator. Then hit the "Share" button and an administrator will provide feedback to you.